Ryan, one of our MAGIC students, was able to achieve his target 50 with PTE Speaking 90 after learning the tips and strategies from PTE MAGIC.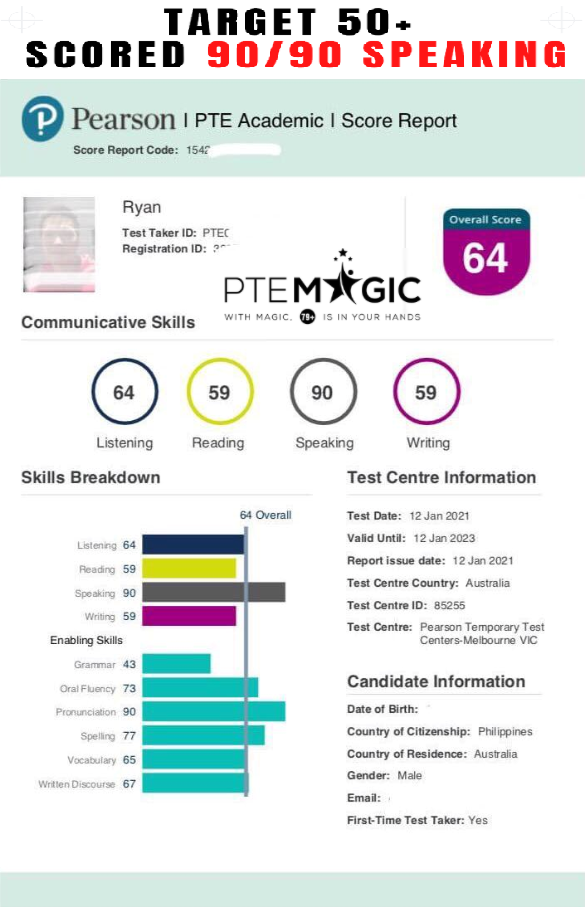 ~I stayed calm while doing the speaking section and made sure to pause if necessary. Also, I pronounced the words clearly, especially words that are in the past tense 'ed' and words with 's' in the end.~
Ryan got a perfect 90 for his pronunciation score. We all know that a good fluency plays a very important role in PTE Speaking, but having a clear pronunciation is something that we can't ignore, too. Having a clear and correct pronunciation can certainly help the computer catch what we say better.
_______________________________________________________________________
Join our classes: GET 20% discount
More questions on PTE MAGIC Platform: www.ptemagicpractice.com