In the latest 2020 PTE and IELTS Concordance Report published on 1st December 2020, Pearson has announced the new changes in PTE scoring comparison below: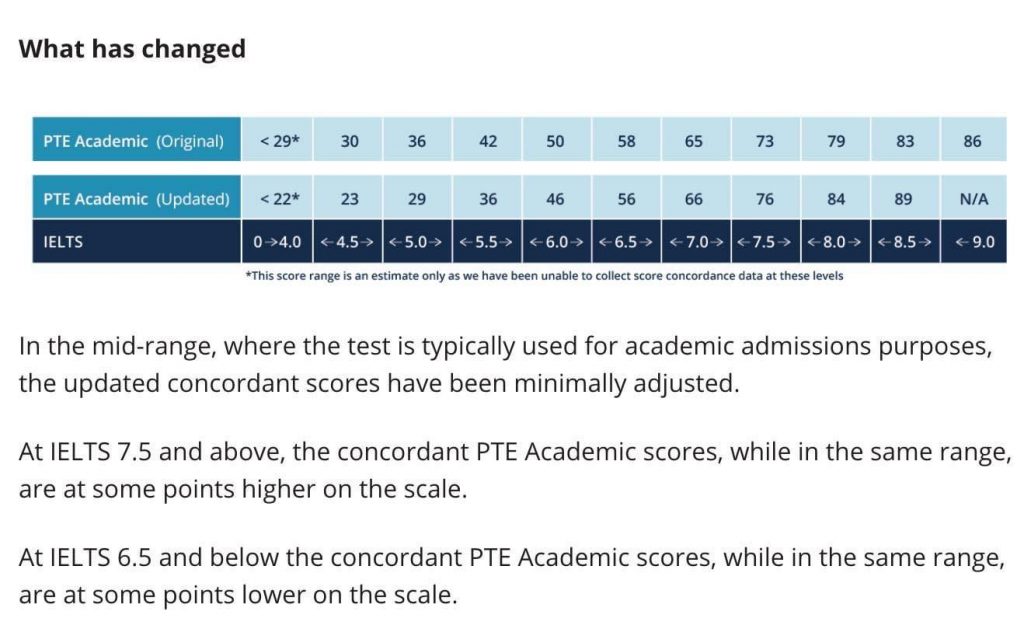 Is 84 now new 79?
and 66 is new 65?
We were able to download the report before it got crashed:
https://drive.google.com/file/d/1QUc-0Y1BVpA1Y2YqjXnf2QHyI-g6LIfm/view?usp=sharing
The following question was also brought up:

All information above was displayed on official website:
https://pearsonpte.com/articles/2020-pte-and-ielts-concordance-report-summary-and-faqs/
Is it just a typo or official announcement? Let's wait for the website to be back up again. Stay tuned!