Have you ever heard of the PTE exam?
Although the PTE exam is not as popular in the world as IELTS or TOEFL, it can be a good alternative for those English proficiency tests.
Therefore, if you intend to study or settle in major English-speaking countries, don't miss the chance to take the PTE exam.
It doesn't matter whether the exam is new to you or not, grasping all the information about PTE together will truly help you have a good starting point for PTE exam preparation.
In today's post, PTE Magic will provide you with the PTE meaning along with everything around this exam. Let's dive in!
What is the Pearson PTE academic full-form exam?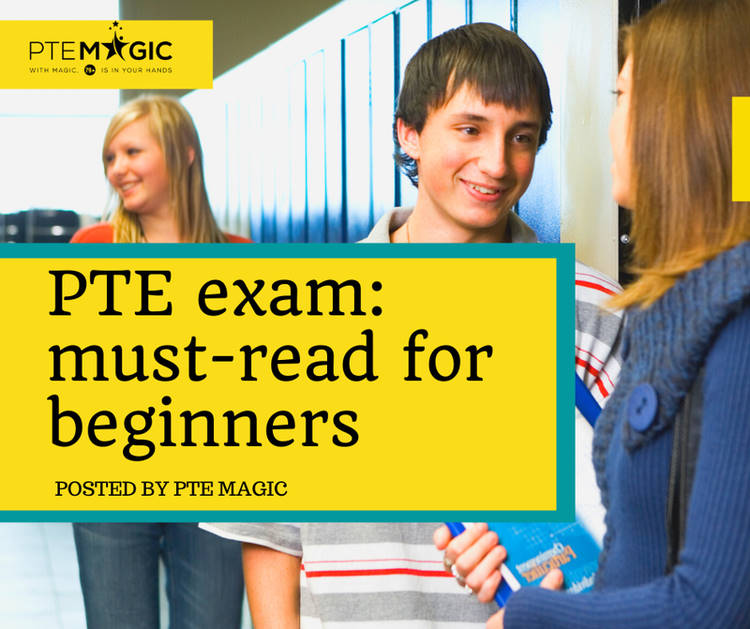 Pearson Test of English is the PTE full form. So, what is PTE, exactly?
PTE Academic is a standardized computer-based English language test that measures non-native English speakers' English language ability.
During the visa application process, proving to the government that you are fluent in English is a must.
Numerous universities and governments accept the PTE Academic certification as one of the certified English certificates. Without a doubt, PTE helps non-native English speakers live and work abroad, apply for programs abroad, and more.
For those who want admission to a university as well as other institutions, you can take the PTE Academic exam all year round. This test will test you with 4 parts of English proficiency including Speaking, Writing, Reading, and Listening.
3 types of the PTE exam
There are 3 types of PTE exams including:
PTE Academic
Depending on your schedule and the available dates, you can take PTE Academic at any time of the year. This test assesses your proficiency in Speaking, Writing, Listening, and Reading English.
Pearson PLC Group delivers the test on a computer at a secure testing centre. Besides, the result is also announced quickly. The scores are valid for 2 years.
PTE young learners
Edexcel designs PTE young learners specifically for children between the ages of 6 and 13. There are board games, picture matching, group speaking activities, and story writing, among other things in this test.
This test looks like a fun test that uses real-world scenarios to assess children's English language proficiency rather than testing children with English knowledge and vocabulary.
Like PTE General, the score of PTE young learners is valid forever.
PTE General (discontinued)
You can take the PTE General Test in February, May, June, October, November, and December. For more details, you can access PTE's official website to check the available dates.
The PTE General test consists of two sections: a written paper and a spoken test to assess your communication skills. The test is similar to an interview in that both sections assess the reading, writing, speaking, and listening skills in a more practical way.
The exam format includes 6 different levels aimed at measuring and approving the test taker's general English language skills. The score is valid forever.
See more:
Top 5 Best PTE Books That Will Help You Achieve Your Desired Scores
PTE tools to get you better scores fast!
What's different between PTE A and B?
PTE tests come in two forms: Form A and Form B. These 2 forms follow the same standards and assess the same skills at the right ages; however, they include different questions set with various phrasings and circumstances. This means that there are often two exam options available for each level you can choose from.
Form A

includes 12 tests: 11 tests for children between the ages of 4 and 14+ (PTE 5 to 15) and an extra test for students between the ages of 11 and 12, which may be used as a stepping stone test for admittance into secondary education (PTE 11T).

Form B

includes 9 tests for those aged 6 to 14+ (PTE 7 to 15). 
The table below shows the available levels in each form.
| | | | | | | | | | | | | |
| --- | --- | --- | --- | --- | --- | --- | --- | --- | --- | --- | --- | --- |
| PTE | | | | | | | | | | | | |
| Form A | | | | | | | | | | | | |
| Form B | | | | | | | | | | | | |
See more: PTE vs IELTS vs TOEFL – Which test should you choose?
Who can take the PTE test?
Anyone who intends to study overseas or immigrate to Australia, New Zealand, or the UK can take the PTE test.
Most importantly, you need to pay attention to the allowed age to take the test.
Students above the age of 16 can take the PTE Academic exam. There is no maximum age listed on the PTE's official website. Before taking the exam, if candidates are under the age of 18, they must complete a parental consent form signed by their parents or guardians. You can download the parental consent form from the PTE official website.
Students above the age of 18 can register by themselves.
How much is the PTE exam?
The standard PTE Academic exam fee ranges between US$167 and $315, depending on the location. As this fee amount is subject to change, you should check the PTE official website before booking your test.
Note that applicants must pay a late charge if they book the exam within 48 hours before the exam day.
See more: PTE Vouchers: How to Get One For Your Next Test?
How and where can you schedule a PTE exam?
Visit the official PTE website to book online.
To successfully book a seat for the PTE exam, candidates must complete the four steps listed below.
Register for a Pearson account and sign in at

https://mypte.pearsonpte.com

.

Check the PTE testing centre nearest to you. The PTE at Home exam option is also available to applicants.

Choose a suitable time and date to take the test.

Pay the fee: After entering all of your information, the fee details will appear on the screen.
Registration via phone
Candidates can register for the PTE exam by phone. You can search for a phone number on the website and call it depending on the country you test in.
See more:
How long is the PTE exam?
PTE Academic lasts 2 hours and 15 minutes. During the whole test, you will listen, read, and reply to questions using a computer and headset.
The test consists of three major parts: speaking and writing (test together), reading, and listening. The time for each section is as follows:
| | |
| --- | --- |
| PTE Sections | Time |
| | |
| | |
| | |
What's the format of a PTE Academic test?
You must be familiar with the PTE Academic format before taking the exam as there have been changes in the format of the test recently. The PTE Academic consists of 3 different sections which cover different aspects of the English language.
Section 1: Speaking and Writing
You will have to take the PTE speaking and PTE writing tests together in the PTE Academic examination.
For this part, you need to prove their verbal communication skills 
The section starts with a personal introduction where you give a brief background. This information simply provides academic institutions with an overview of your background and does not go into your PTE final score
Then, you will need to take some different speaking tasks, including:
The Speaking and Writing section requires 54-67 minutes, and the number of questions ranges from 28 to 36. Here's the syllabus and format:
Read Aloud:

Read a text of up to 60 words in 30–40 seconds.

Repeat Sentence:

Listen and repeat sentences (3–9 seconds) in 15 seconds

Describe an Image:

25 seconds to prepare and 40 seconds to give your answer.

Re-Tell Lecture:

Listen and re-tell a lecture (up to 90 seconds) in 40 seconds.

Answer Short Question:

Each question is about 3–9 seconds long and you have 10 seconds to answer.

Summarize Written Text:

You have 10 minutes to summarize a text of up to 300 words. Write no more than 75 words.

Write Essay:

1-2 questions. (You need to write a summary for a more-than-300-word passage. Lastly, to close up this section, write an essay of 200–300 words about a chosen subject.
Section 2: Reading
The PTE Academic Reading section assesses your comprehension abilities.
There are between 13 and 18 questions overall in 29 and 30 minutes.
In this section, you will read multiple paragraphs before answering questions. Here are some question types you may encounter:
Multiple Choice, Multiple Correct Answers

Multiple Choice, Single Correct Answer

Fill in the Blank

Re-order Paragraphs
Section 3: Listening
The Listening section has between 12 and 20 total questions, and you have between 45 and 57 minutes to complete it.
You will encounter many audio recordings in this section. Keep in mind that you will only listen to each audio once, so make sure to pay close attention to listen to them all.
You will encounter the following question types in the Listening section:
Summarize Spoken Text:

You need to write a 50-70 word summary of the recording.

Multiple Choice, Multiple Answers:

Each audio is played within 40-90 seconds. The multiple-choice questions may relate to the recording's tone or content.

Fill in the Blanks:

You need to type the missing word in each blank. Each audio is 30–60 seconds long.

Highlight Correct Summary:

After listening to a recording of 30-90 seconds, select the paragraph that best summarizes it.

Multiple Choice, Single Answer:

After listening to a recording of 30-90 seconds, choose the best answer.

Select Missing Word:

After listening to a recording of 20–70 seconds, select the missing word from a list of options.

Highlight Incorrect Words:

While listening to the recording of 15–50 seconds, find the words in the text that don't match what is said.

Write from Dictation:

After listening to a recording (3-5 seconds) of a sentence, type it.
See more:
How does it score?
The PTE score ranges from 10 to 90.
The PTE scores are given based on the Global Scale of English. You will get your score report which shows your total score along with your performance for the communicative and enabling skills.
All exam parts have separate scores that are put together to achieve a final score. The score range for each category is between 10 and 90 points.
If you don't even know which statement your PTE score is, you can refer to the table below.
| | |
| --- | --- |
| PTE Score Range | PTE Score Statement |
| | |
| | |
| | |
| | |
| | |
| | |
| | |
| | |
| | |
| | |
| | |
See more:
Who recognizes PTE exam scores?
Currently, PTE is widely recognized in 74 countries worldwide including Australia, Canada, Germany, Russia, Ireland, New Zealand, the USA, the UK, and Singapore. PTE scores are one of the standard requirements for visa and immigration applications for non-native English speakers.
Moreover, 3,000+ universities around the world including prestigious institutions such as Harvard Business School, INSEAD, and Yale admit students for study abroad programs based on their PTE results.
How is the PTE test different from other tests?
Perhaps you've never heard of the PTE test before. Or perhaps you are already aware of it but are still wondering if it is better than other English certifications.
To be honest, PTE is a less-talked-about test than IELTS or TOEFL since it was introduced in 2009. Although it is not yet widely recognized, it is developing and catching up soon.
Yet, PTE also offers several benefits over other well-recognized English certifications.
For example, PTE results are available in only 5 business days, which is quicker than both IELTS and TOEFL.
What's more? PTE exam results will provide you with more details than the IELTS results do. By using the Global English Scale, PTE exam results provide you with an accurate measure of English proficiency in different categories.
Moreover, if you're in a rush to finish preparing your application to study abroad or immigrate, PTE will be the best option because you can completely choose the exam date to fit your schedule.
Related:
How many times can you retake the PTE exam?
The answer is as many times as you wish.
Fret not if you are disappointed with your PTE results, you can completely re-register for the exam multiple times. Nevertheless, before taking the second exam, you must wait until you receive your first test score.
How long will it take to receive the results?
5 working days.
So fast, right? After up to 5 working days of taking the exam, your results will be available on the PTE official website.
The PTE Academic test can surpass IELTS and TOEFL thanks to its quick response time. As such, you don't need to worry about getting the results late if you need an English certificate urgently.
Conclusion
A bit long, right? However the information listed above is everything you need to grasp well before taking the PTE exam. Read them and don't miss any details so you can move on to the preparation phase with ease.
If this is your first time taking the PTE Academic and you are unsure about how to prepare for your PTE Academic, don't hesitate to contact us at  https://ptemagic.com.au/contact-us/. We will share with you a study guide and many useful tips to help you crack this test on the first attempt.
Last updated on 07/09/2023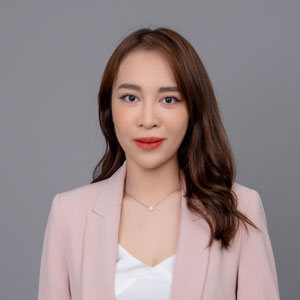 My name is Moni, and I am a seasoned PTE teacher with over 6 years of experience. I have helped thousands of students overcome their struggles and achieve their desired scores. My passion for teaching and dedication to my student's success drives me to continually improve my teaching methods and provide the best possible support. Join me on this journey toward PTE success!