For this PTE item type, you need to write a 200-300 word essay in response to a prompt. You only have 20 minutes to complete your essay.
There are some things you should know about PTE Essay before you go to the test.
A good template
The first thing to do when it comes to PTE Essay is to have a clear structure, which PTE MAGIC has the perfect template for. Using the template is going to make essay writing much easier as we don't have to put in a lot of time and effort.
Stay on the PTE Essay topic
It's important to ensure that you accurately answer the whole question. To elaborate further, let's have a look at the marking criteria below.

If the prompt is asking you two questions, then you need to clearly answer those two questions. If it is asking you to find a solution, then you need to give a solution in your answer. In short, pay attention to what you need to do with the topic.
Go through common PTE Essay topics
It's good to read through some questions even if you don't have time to write an essay for every repeated question. You can quickly brainstorm some ideas so you know what to expect on the test date. That is, you can have a short plan with 2 reasons and 2 examples in the body paragraphs of your essay. For example, you can do something like this: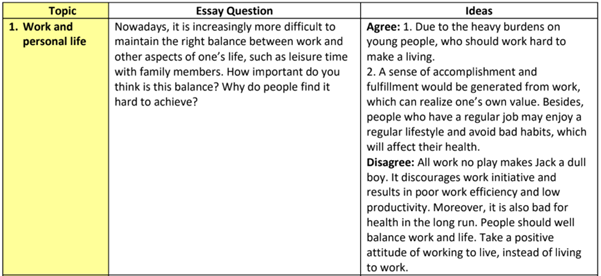 Don't worry if you don't have any good ideas, just google it! You can easily find so much about a topic or a particular area by doing research online.
Try to include keywords related to the topic
You can show the computer that you have a good range of vocabulary for matters connected to the topic. For example, if the topic is 'credit cards', then you might want to include keywords like money, transactions, payments, interests, shopping, etc.
More questions on PTE MAGIC Platform: www.ptemagicpractice.com