Marabella, one of our MAGIC students, was able to achieve PTE overall 68 with Listening 67, Reading 71, Speaking 74 and Writing 67 after learning the tips and strategies from PTE MAGIC.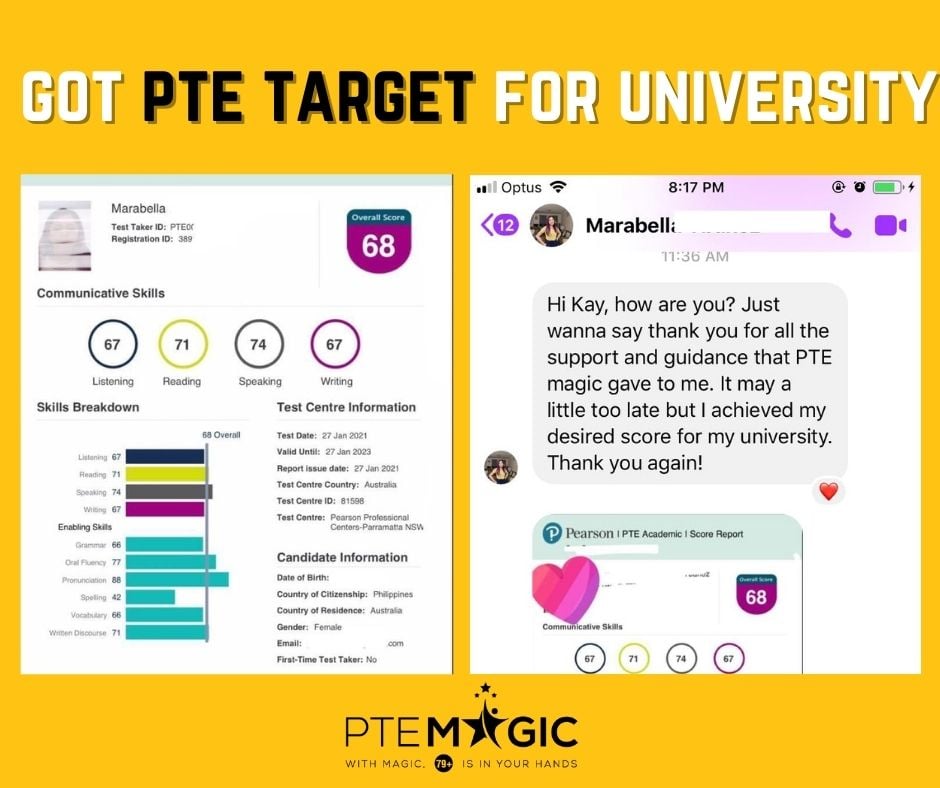 In this article, she will share with us some of her tips in order to help and motivate more PTE aspirants.
"As I prepared for my PTE examination, I took down notes the most important part of the exam, tips, templates, my strengths and weaknesses. I focused on the part of the exam that I lacked and practiced on the platform as much as I could.
I also tried to listen to trainers' suggestions and opinions, so I could expand my knowledge and learning. In addition, I made sure that I had enough sleep or rest and food intake. The most important thing is to pray and believe in yourself before the PTE test.
Before my scheduled examination day, I ensured that I felt ready to take the exam.
Always motivate yourself and don't be disappointed or lose hope if the outcome is not what you desired. Instead, work harder until you are able to succeed."  
Congrats again Marabella! Your persistence and hard work have helped you achieve PTE success.
_______________________________________________________________________
Join our classes: GET 20% discount
More questions on PTE MAGIC Platform: www.ptemagicpractice.com