Pauline, one of our MAGIC students, was able to achieve PTE overall 85 with Listening 85, Reading 85, Speaking 89 and Writing 83 after learning the tips and strategies from PTE MAGIC.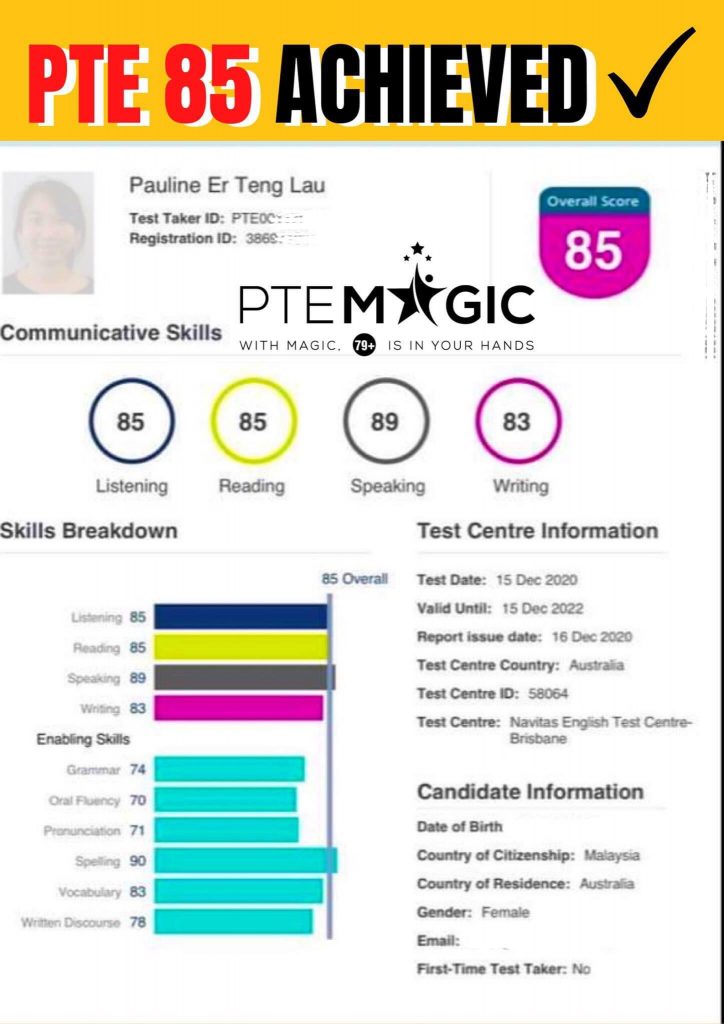 I find that the overview scoring in the PTE MAGIC Study Guide with the highlighted parts which state what constitutes the highest scoring is the most helpful, as it helps me target it
I basically read through Write From Dictation and Repeat Sentence 3 days before the exam so I had a fresh memory for them in mind
Practiced on the PTE MAGIC platform 1 week before the exam to sharpen my concentration, especially Write From Dictation and Repeat Sentence
Then I did one mock test on the platform and booked 1:1 mock test review with the trainer to know what areas to improve more
I practiced as many Describe Image to make sure fluency was there
For Summarise Written Text, I used the template taught in class to include key points. I also used semicolons and made sure there were no spelling errors.
For ESSAY writing, I used the PTE MAGIC template to construct the answer.
More questions on PTE MAGIC Platform: www.ptemagicpractice.com